"The Mayan Abuelo is a sage, an individual who has inherited the ability to transmit the knowledge generated by generations of Mayans."
"The calendar is where we find the coding of our life, all our genetics, the creation of the entire cosmos, and the microcosm that we are."
"The Abuelos were well connected with all of nature.They looked inside themselves, and they saw the sun, the moon and the stars."
"The Sacred Calendar is one of the most important, because it is the one that governs the life of humanity, not only individuals, but also plants and animals and all of nature."
"The Mayans were extremely aware of their oneness with nature."
"The calendar is within us, we don't need devices to take a measurement from earth to sun, because we humans are very accurate because we are made in the likeness of all nature."
"We are currently disconnected from real time, because we live by a calendar that has nothing to do with this land."
"The connection between human beings and nature is fundamental to the life of the Maya. This is also reflected in the Mayan's calendar."
"It is clear that as more of us connect with nature, the cosmos and ourselves, it is more likely that we will be able to achieve the necessary evolutionary leap for humanity and our planet."
Mayan Revelations: Decoding Baqtun
By Elisabeth Thieriot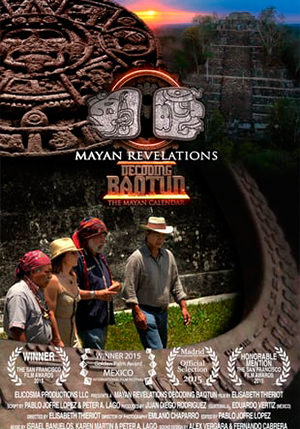 Investigative Journalist, Elisabeth Thieriot, embarks on an epic journey and uncovers previously unseen
Mayan artifacts- the actual first stones that created Mayan Calendar model- and the knowledge never
before shared outside of the Mayan Nation.
During her filming in the jungles of the Yucatan Peninsula and Guatemala, Mayan abuelos dispel the
myths about "the December 21st, 2012 end of the world" conspiracy theories surrounding Aztec and
Mayan Calendars. Specifically, the mystery and fears surrounding the end of "B'aqtun", also known as the
measurement of time that the Mayans identified as a final 3,300-year cycle. ET went on to investigating
why, Maya studied Cosmos as means of guidance for daily life and social stability. That is where most
revelations occurred that differ from believe we held about time, space and the role we can play, when
equipped with their knowledge.
Streaming: $5.00.
Personal copy: $25.95
Community Screening Licensing: $89.00
Additional shipping and handling will be added for international orders. Charges will appear from Lions Gate Corp.
THE BOOK
A Practical Companion to the Film Trilogy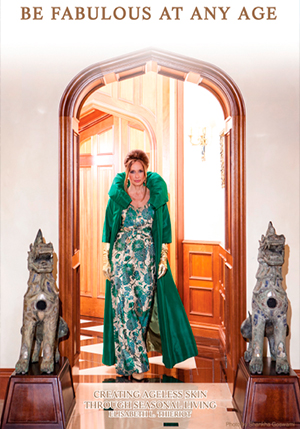 The Mayan Revelations Trilogy is a part of the iBio Program.
More information coming soon.